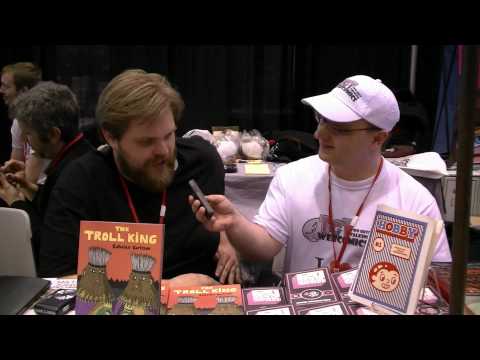 Top Shelf was at C2E2 and they brought with them: THE SWEDISH INVASION!
The alliance between the Swedish and American alternative comics scenes will reach historic levels this year with our campaign to introduce several talented Swedish cartoonists and their unique graphic novels.
Here we have Kolbeinn Karlsson from The Troll King
Special thanks to Johannes Klenell, the Publisher of Galago, in Sweden.